Commissions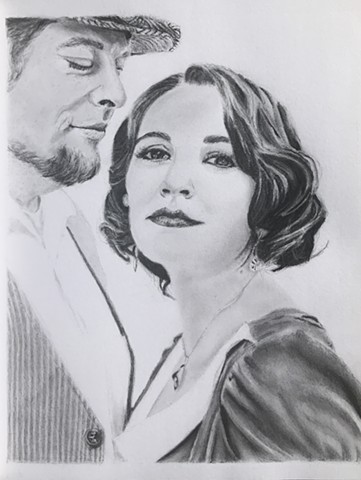 I would love to create a personal commissioned drawing for you or one of your loved ones.
My drawings are incredibly detailed and realistic, rendered in pencil and charcoal.
Subjects can include portraits, pets, historical photos, important places, or things.
I am able to recreate one photo or to combine photos to create an original image.
See the details below and get in touch with me to start your personalized work of art!
Price List
5"x7" $80
8"x10" $150
11"x14" $250
12"x16" $325
18"x24" $450
Prices include shipping within the US. International shipping will be calculated and discussed on an individual basis.
Framing options may also be available upon request.
50% of the total cost is due once we have agreed on the size of your piece and any requests you may have. At least three reference photos are needed, unless you want me to reproduce an existing photo. Please make sure photos are high resolution.
I will send you regular updates on the progress of your piece. I welcome your input, however extensive changes requested after work has begun may result in additional costs.
The remaining balance of your piece will be due once your drawing is complete.
Please allow at least 6-8 weeks for delivery of your final drawing. I can't wait to create a beautiful piece of art for you!